RESTAURANT SIGN UP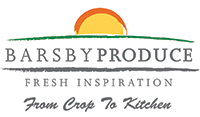 Barsby Produce proudly supports Norfolk Restaurant Week.
---
Norfolk Restaurant Week is a unique and proven opportunity to promote your business to potential diners throughout Norfolk.
Focusing on the wealth of talent, hospitality and exceptional produce on our doorstep, and coordinated by the team behind North Norfolk the guide, it aims to bring businesses together to create a more sustainable future for our County.
Following its success over the last four years as 'North Norfolk Restaurant Week' the event now invites restaurants across the county to take part under its new banner 
 'Norfolk Restaurant Week'. 
Please complete the form below to receive further information.
Great first day of @NNRestauarntWk never been so busy for a Tuesday. Make sure your dont miss out…
Twitter @Market_Bristro 29 Sep 15 – Market Bistro, King's Lynn

Diners ate out during Restaurant Week 2016.

Restaurants particpated in the 2016 event.

of diners chose to try a new restaurant during Restaurant Week 2016.

of diners have already or intend to return to their chosen restaurant(s).
Our booking window for Norfolk Restaurant Week 2017 has now closed. If you are interested in including your restaurant or cafe in the dining event everyone is talking about next year. Please complete the following form and a member of the team will be in contact.