Join us at the table for Norwich Restaurant Week
 
29th October to 9th November 2018
Norwich Restaurant Week is a unique and proven opportunity to promote your business to potential diners throughout Norfolk. Norwich Restaurant Week is part of the greater marketing campaign of Norfolk Restaurant Week.
---
How it works
Each participating venue agrees to offer a fixed price menu of either;


or a combination of these, for example, option A for lunch service and option B for dinner service.
Restaurants are required to offer a Restaurant Week menu during evening service Monday to Friday, however, lunch is optional. Weekends are fully excluded.
Participating restaurants must offer a level of food and service equal to their standard menu. Chosen price points should be at least 20% lower than your standard menu prices.
---
What they say

" Norfolk Restaurant Week was a brilliant event to be a part of last year and as a new business, it helped us no end. Apart from being able to run a different menu concept for two weeks, it really helped our reach to new guests and helped us spread our name further afield. Andrew and I both agreed the week was invaluable to the success of last year. It would be a pleasure to be involved again. The concept of the week is great to be a part of and it really does drive people into the restaurant. The week itself has some genuine support and followers and I loved being able to talk to guests about where they had been, what they had eaten and where they were going next! " Ben, Farmyard Restaurant, Norwich
''Taking part in Norfolk Restaurant Week in 2017 was a smart move for us as it allowed us to tap into a customer base all of whom were the perfect target market for us. It really exceeded our expectations and generated those all-important bookings for us at times when our restaurant is traditionally quiet.
All thanks to the marketing might of Norfolk 
Restaurant Week – they really know their onions!"
Chef Patron Daniel Smith, Warwick St Social.
---
Why it works

of participating venues would recommend the event to other restaurants

of diners chose to try a new restaurant during Restaurant Week 2017.

of diners have already or intend to return to their chose restaurant(s).

of participating venues saw an increase in business during the event.
Norfolk Restaurant Week is the No.1 dining event on the food lover's calendar. The enticement of great value provides diners with the perfect excuse to eat out with family and friends and introduce them to new dining experiences as a result.
Our extensive marketing and exposure provide you with a captive audience and the opportunity to showcase your venue and the food you serve to thousands of diners.
---
Who we are
We are independent business owners who six years ago decided to create an event which brought awareness to the wealth of talent, hospitality and exceptional 
produce on our doorstep, particularly in the quieter months. Having experienced established Restaurant Weeks in action, such as New York and Denver, Colorado, we set about creating one ourselves. As the team behind North Norfolk The Guide, the coast is what we knew, so it seemed like the obvious place to start!
Fast forward a few years and the event has grown from just 11 participating restaurants in 2013 to 54 in 2016. We were obviously doing something right. The Restaurant Week community was building, with each year being heavily anticipated by both restaurants and diners. So why stop there we thought, let's expand and open it up to the whole of Norfolk. Which is why in 2017 our branding changed from North Norfolk to simply Norfolk Restaurant Week.
Norwich was one of the areas we really wanted to push, we'll be honest, getting restaurants on board wasnt as easy as we thought, but we persevered and those restaurants who did participate loved it.  So we are back and this year we are teaming up with the Norwich BID and giving you guys in the big city your own unique branding.  We use our extensive marketing knowledge and experience to provide a unique promotional platform, which allows thousands of diners the opportunity to sample your restaurant, pub or cafe and create a more sustainable future for our county.
So join us and let's make Norwich Restaurant Week a real celebration of food, produce and talent.
---
What we do
Now in its 6th year we successfully work with participating restaurants to promote this unique event through;
The Norfolk Restaurant Week website with a dedicated page for each
participating venue. Last year saw over 50,000 people visiting the site.
E-shot mailing list of targeted active Norfolk diners – with new requests being updated weekly.
Social Media campaign across facebook, twitter and instagram prior to and during the event.
Press, active communication with the press both local and national.
Sponsored media partnerships.
Prominent road signs in key locations across Norfolk.
 50,000 event guides through many outlets across Norfolk.
Printed adverts in many key publications.
Active support and exposure through Headline Sponsor – Norfolk Country Cottages.
Key event exposure – one to one contact with potential diners at The Royal Norfolk Show, North Norfolk Food and Drink Festival, Norwich Food and Drink Festival, Harfest and Pork Stock.
Local Radio – promotion through local radio stations achieved through direct advertising and competitions.
Participating restaurant media pack.
---
How much does it cost?
Each restaurant within Norwich provided they sign up within the designated time frame will receive equal marketing and exposure and benefit from all of the above.
This year we are also offering a Norfolk Restaurant Week +Membership. This allows 
your pub, restaurant or cafe to feature in our Monthly Specials e-newsletter, which includes any independent offers and news you may wish to promote.
To show their support of the event the Norwich BID is offering to subsidise those 
those restaurants, pubs and cafes within their district by £140.
Within the BID
Norwich Restaurant Week Membership within BID £150 + vat
 Norwich Restaurant Week +Membership within BID  £250 + vat
Outside the BID
 Norwich Restaurant Week Membership £290+vat 
Norwich Restaurant Week +Membership £390 + vat
In addition, all participating restaurants are required to gift dinner for 2 to be used in promotional competitions.
If you are unsure if you are within the BID you can view the district here.
TO SIGN UP TO NORWICH RESTAURANT WEEK 2018 CLICK HERE TO COMPLETE THE ONLINE APPLICATION FORM.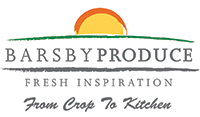 Barsby Produce proudly support Norfolk & Norwich Restaurant Week.