Join us at the table
30th October – 10th November 2023
Norfolk Restaurant Week is a unique and proven opportunity to promote your business to potential diners throughout Norfolk. 
---
How it works
Each participating venue will offer a fixed price menu of either option A or B, or a combination of these, for example, option A for lunch service and option B for dinner service.
Restaurants must offer a Restaurant Week menu during evening service Monday to Friday, however, lunch is optional. Weekends are fully excluded.
Participating restaurants must offer a level of food and service equal to their standard menu. Chosen price point should be equal to or in excess of a 20% discount off standard menu prices.
---
What they say



" We love Restaurant Week as we love meeting new people and being able to showcase what we do as a team and our passion shines through in our menu and service. Eating out is always special but Restaurant Week gives people that drive to finally do it and find out what they were missing when you hear – been meaning to try you for some time"
Wells Crab House, Wells-next-the-Sea.
" It was great to be a part of Restaurant Week, a real chance to showcase our chefs and put ourselves out there to a new audience. "
Frank's Bar, Norwich.
"
Restaurant Week was another amazing opportunity to showcase what The Lodge has to offer. It worked really well for us and was lovely to see the place so busy during a normally quiet part of the year and was great to see a number of new faces walk through the doors.
"
The Lodge, Old Hunstanton.
---
Why it works

of participating venues would recommend the event to other restaurants

of diners chose to try a new restaurant during Restaurant Week.

of diners have already or intend to return to their chosen restaurant(s).

of participating venues saw an increase in business during the event.
Norfolk Restaurant Week is the No.1 dining event on the food lover's calendar. The enticement of great value provides diners with the perfect excuse to eat out with family and friends and introduce them to new dining experiences as a result.
Our extensive marketing and exposure provide you with a captive audience and the opportunity to showcase your venue and the food you serve to thousands of diners.
---
Who are we
We are independent business owners who in 2013 decided to create an event which brought awareness to

 the wealth of talent, hospitality and exceptional 
produce on our doorstep, particularly in the quieter months. As the team behind 'North Norfolk the guide' we use our knowledge and experience to provide a unique promotional platform which allows thousands of diners the opportunity to sample your restaurant, pub or cafe and create a more sustainable future for our county.
---
What we do
We successfully work with participating restaurants to promote this unique event through;
The Norfolk Restaurant Week website with a dedicated page for each
participating venue. Last year saw over 43,000 people visiting the site.
E-shot mailing list of targeted active Norfolk diners – with new requests being updated weekly.
Social Media campaign across facebook, twitter and instagram prior to and during the event.
Press, active communication with the press both local and national.
Prominent road signs in key locations across Norfolk.
20,000 event guides through many outlets across Norfolk (for those who sign up before mid September)
Printed adverts in many key publications.
Active support and exposure through Sponsors.
Key event exposure – one to one contact with potential diners at The Royal Norfolk Show and North Norfolk Food and Drink Festival.
Participating restaurant media pack.
---
How much does it cost
Each restaurant, provided they sign up within the designated time frame will receive equal marketing and exposure and benefit from all of the above.
Norfolk Restaurant Week Membership £295+vat
TO SIGN UP TO NORFOLK RESTAURANT WEEK 2023 CLICK HERE TO COMPLETE THE ONLINE BOOKING FORM.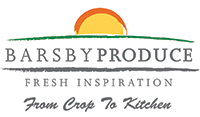 Barsby Produce proudly support Norfolk Restaurant Week.