NORWICH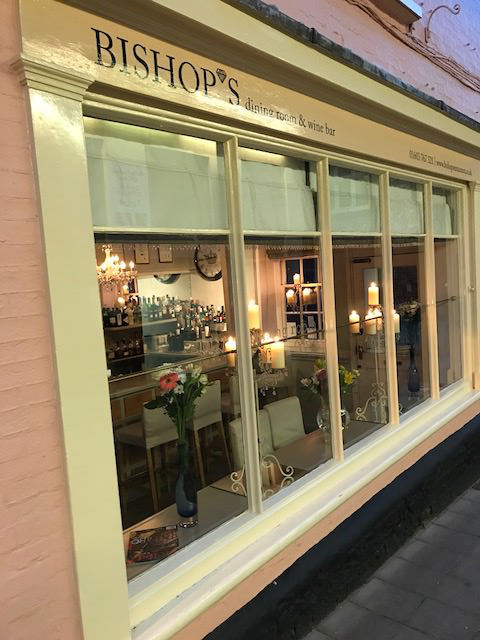 Bishop's Dining Room and Wine Bar is a small and intimate restaurant perfectly situated on St Andrew's Hill, which is the oldest lane in Norwich.
Offering everything you would expect from a fine dining restaurant — and more besides. The welcoming, relaxed atmosphere will ensure you and your guests have an experience to treasure.
The food is locally sourced – wherever possible – to give you a taste of real Norfolk food. Their chefs passionately prepare each of the dishes and any special requests are happily accommodated. Their enticing, seasonal menus ensure all guests leave wanting to come back again.
Originally from Lake Como in Italy, Alex Tranquillo is looking forward to personally welcoming you and your guests to Bishops Dining Room and Wine Bar. His love for fine dining will ensure you are looked after from the moment you walk in until the minute you leave.
Sign up to our mailing list to be the first to hear when menus are announced
Restaurant Week menu will be available at BISHOPS DINING ROOM and WINE BAR on the following days and times.
| | |
| --- | --- |
| | Service |
| Monday 28th October | Lunch Not Available |
| | Dinner 6pm – 9.45pm |
| Tuesday 29th October | Lunch Not Available |
| | Dinner 6pm – 9.45pm |
| Wednesday 30th October | Lunch Not Available |
| | Dinner 6pm – 9.45pm |
| Thursday 31st October | Lunch Not Available |
| | Dinner 6pm – 9.45pm |
| Friday 1st November | Lunch Not Available |
| | Dinner 6pm – 9.45pm |
| Saturday 2nd November | Lunch Not Available |
| | Dinner Not Available |
| Sunday 3rd November | Lunch Not Available |
| | Dinner Not Available |
| Monday 4th November | Lunch Not Available |
| | Dinner 6pm – 9.45pm |
| Tuesday 5th November | Lunch Not Available |
| | Dinner 6pm – 9.45pm |
| Wednesday 6th November | Lunch Not Available |
| | Dinner 6pm – 9.45pm |
| Thursday 7th November | Lunch Not Available |
| | Dinner 6pm – 9.45pm |
| Friday 8th November | Lunch Not Available |
| | Dinner 6pm – 9.45pm |
---
BOOK NOW
01603 767 321
(Please Quote Norwich Restaurant Week)
Find us
---
Bishop's Dining Room & Wine Bar
8-10 St Andrew's Hill
Norwich
NR2 1AD
Good to know
---
Accessible dining