CROMER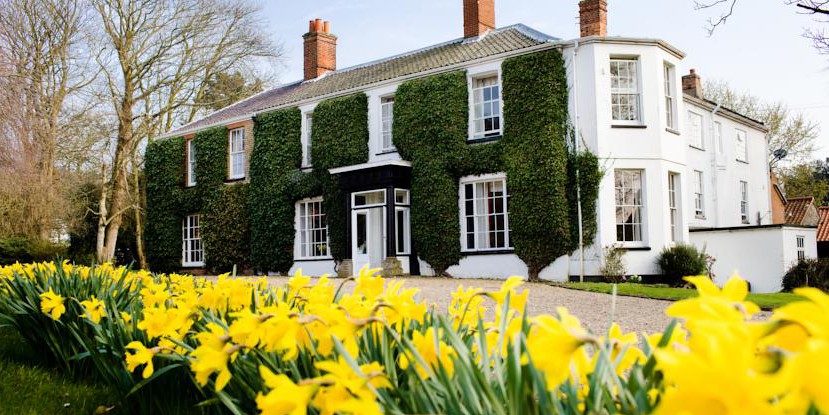 Situated in Cromer on the beautiful coastline of North norfolk with it's own path to the towns wonderful beach, this award winning 2 AA Rosette restaurant serves breakfast, Sunday lunch and dinner and their two rosettes are a tribute to their commitment to serving seasonal local food.
Featuring a seasonally inspired and locally sourced menu that regularly changes, much of the produce brought to the plate can be found growing only hours before in The Grove's very own fruit and vegetable gardens, orchard or poly-tunnel. Showcasing regional flavours, as well as a firm conviction in the 'eat, drink, be merry' approach to life, The Grove is a firmly sought after dining experience.
With two restaurants; the oak-panelled study and the original Georgian dining room, both of which have their unique character and features, dining at The Grove will encapsulate the variety of produce North Norfolk has to offer in stunning surroundings.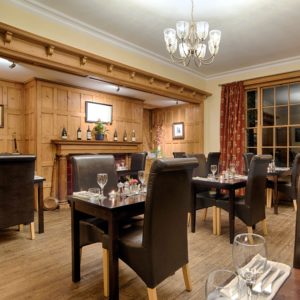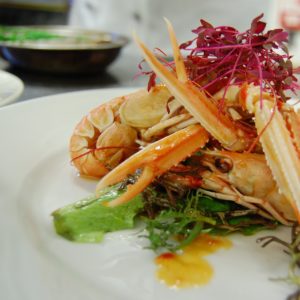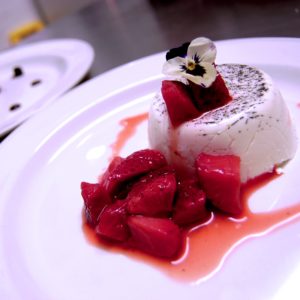 Sign up to our mailing list to be the first to hear when menus are announced
Restaurant Week menu will be available at THE GROVE on the following days and times.
| | |
| --- | --- |
| | Service |
| Monday 28th October | Lunch Not Available |
| | Dinner 6pm – 9.30pm |
| Tuesday 29th October | Lunch Not Available |
| | Dinner 6pm – 9.30pm |
| Wednesday 30th October | Lunch Not Available |
| | Dinner 6pm – 9.30pm |
| Thursday 31st October | Lunch Not Available |
| | Dinner 6pm – 9.30pm |
| Friday 1st November | Lunch Not Available |
| | Dinner 6pm – 9.30pm |
| Saturday 2nd November | Lunch Not Available |
| | Dinner Not Available |
| Sunday 3rd November | Lunch Not Available |
| | Dinner Not Available |
| Monday 4th November | Lunch Not Available |
| | Dinner 6pm – 9.30pm |
| Tuesday 5th November | Lunch Not Available |
| | Dinner 6pm – 9.30pm |
| Wednesday 6th November | Lunch Not Available |
| | Dinner 6pm – 9.30pm |
| Thursday 7th November | Lunch Not Available |
| | Dinner 6pm – 9.30pm |
| Friday 8th November | Lunch Not Available |
| | Dinner 6pm – 9.30pm |
---
BOOK NOW
01263 512 412
(Please Quote Norfolk Restaurant Week)
Find us
---
95 Overstrand Road
Cromer
NR27 0DJ
Good to know
---
Accessible dining